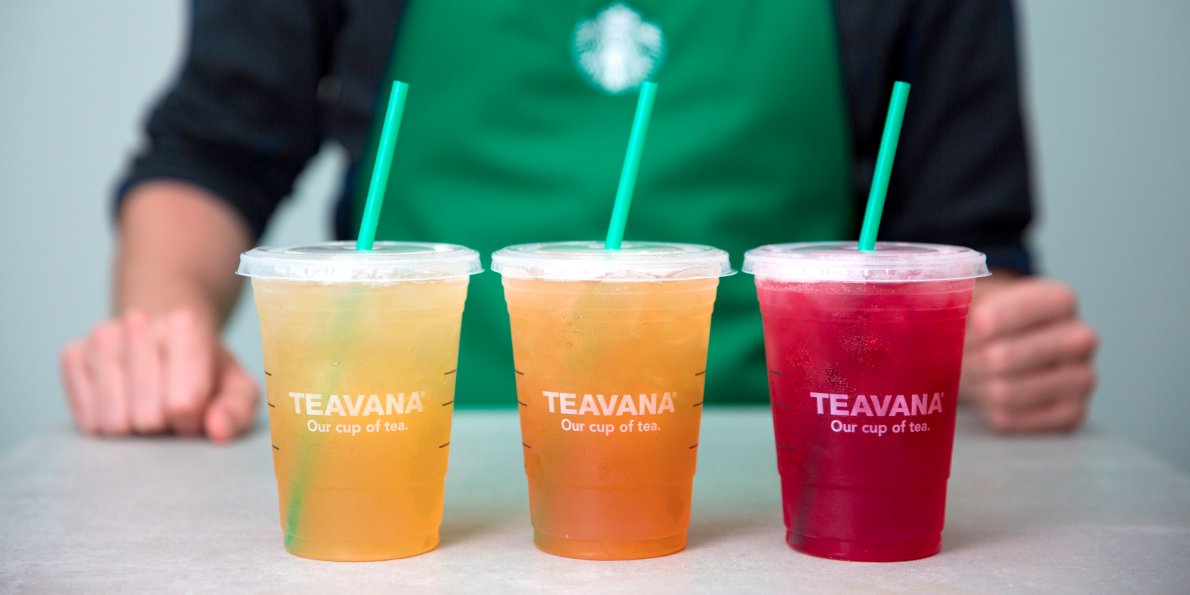 I personally have never understood the business model of running a completely separate store from Starbucks, that focuses on tea.  The amount of real estate and labor costs for overpriced tea leaves never made sense to me.  Every time I walked into one, it was nearly empty.
One thing about Starbuck's management is that they do make the tough decision to correct their course, if it's not working out.  They also take risks to increase their growth rate.  Today, they announced that their EPS was in line.  Since EPS can be subject to accounting tricks, I look at their sales, which have also been growing.
I think SBUX, at a 27.5 P/E is in "hold" territory.  I'd be more comfortable waiting for a stock market correction and backing up the truck in the mid 40s.  I have no crystal ball, but I feel comfortable holding out for such a price pitch before I swing my bat.
As mall traffic plummets, Starbucks is shuttering all of its tea-centric Teavana stores.
Source: Starbucks is shuttering all Teavana stores – Business Insider