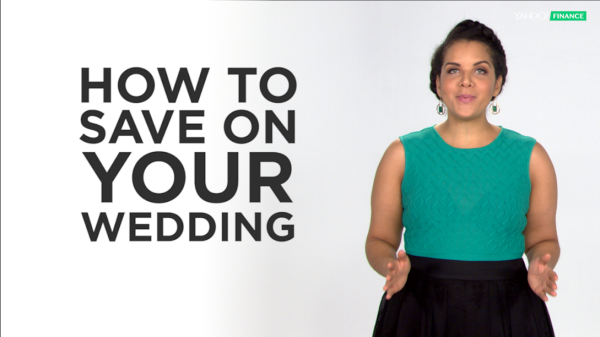 For those who are looking to tie the knot, here are some good tips.  Especially for the cake.  Get a small, fancy one for the video, and then the sheet cake afterwards.  Most guests don't finish their cake, and dump it…at $6/slice, that's just money down the drain.  We spent $400 on our "fancy" hand-crafted cake and then just got a sheet cake from Costco, saving tons of money.
As far as flowers, we gave each bridesmaid just one rose.  It looked really nice and clean, and saved a ton of money.
Weddings shouldn't bankrupt the bride and groom. I've got some great tips on how to save on your big day this week on The Payoff.
Read Full Story: The Payoff: 7 smart ways to save on your wedding – Yahoo Finance