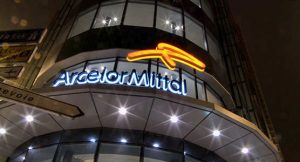 If own shares of MT, you have been assigned rights to buy their stock at $2.60 a share.  Current price is $4.20.  So if you buy & sell, it's an arbitrage trade if the price holds up by your sell date.
Check your brokerage account.  You have until Monday, March 28, 2016 to exercise or forfeit.  Today's price of the rights is $1.20, and you can sell those rights, too.
This does dilute the current share count, and your existing shares are worth less as a result.  They are trying to raise money to pay off debt.  The current book value of MT, pre-offering is 14.65, which is more than 3X the current stock price.  Much of that is tied up in capital equipment and real estate.
Here are some key statistics about MT's value.  They are totally reliant on the demand for steel, and have to go into somewhat of a hibernation mode as a result of the drop in global demand for steel.